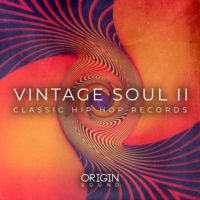 Vintage Soul II – Classic Hip Hop Records
Origin Sound proudly presents Vintage Soul II, a great addition to our constantly evolving and growing catalogue of libraries that are focussed on a vintage aesthetic whilst incorporating modern production techniques. Much like its predecessor you can expect to find a wealth of dusty drums, analogue bass loops, thick melody stacks, and much more.
More...
There are currently no avaible audio demos for this sound pack.
Origin Sound Top 10